Lovely readers, long time no see, write, read?
With this post I wanted to update you guys on what happened in my wonderful life.
Last week..
.. I had a fever and for that reason I missed out on my frist French exam and missed a whole week of school including a trip to a famous Belgium city. Seriously, it felt horrible to miss out on everythign.
.. My memory card on my phone decided to stop working. This means that I can't take any pictures -with my phone- or 'see' pictures or post pictures on Instragram etc. I will turn 18 soon so I think it is time for a new phone, because mine isn't doing very well anymore. I love my phone, though. But I already have it for over two years and I guess smartphones don't 'live' much longer.
.. My boyfriend and I were together for half a year. I was so happy, really. It meant the world to me to be with him that day. And by the way, I already was sick and DID go to school because I wanted to see him! He came home that day from a week vacation in Gran Canaria. Really, I love him.
.. Last friday my mom and I went shopping and I finally bought the shoes I have been eyeing for a while. They cost me a lot, but they are definitely worth it! I didn't wear them yet, but that's because I don't want them to get ugly or something. I will insert a picture from internet!
.. Most exciting news ; I GOT A JOB! While I was shopping with my mom, we went to my favorite store ; Men At Work. To make a long story short, I was asked earlier to come work over there, but the store is an hour away from my home. But, when they asked me again last week, I decided to just try, because I love the store so much and my mom told me she and my dad were willing to bring me by car if that's neccesary. So, the girl who asked me took me to the storemanager, who asked me to come for an application the next morning. So, that happend. And I got the job! Tomorrow is my first day, 9 to 6 phew! I am very nervous but very excited at the same time!
Well, I guess that's it! I have an exciting life, don't I? hahaha, allright.. now, I have to go and get under my rock.. learning time!
Love,
Stella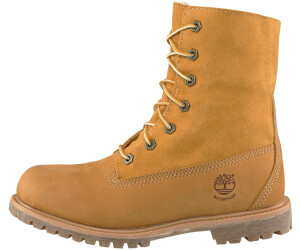 Timberland Teddy Fleece Taupe